Need to Soundproof your Door?
Door Soundproofing Solutions
Whilst it can be tempting to put your attention into the walls, ceiling and floor, the door in your room is often the point of weakness in a project.
Our solutions go from simple DIY packs that can make a significant impact, through to custom soundproof doors ideal for sound studios and music rooms. And our simple guide will help you understand the challenges involved.
Choosing the right type of Soundproofing for you
Door Options
With soundproofing doors, a little can go a long way. The gap between the door and the floor is often the biggest breach in a room's defences. We give you options to meet any budget, and all will make a significant impact on the noise pollution. Our solutions are perfect for music rooms, music studios, rehearsal rooms and home cinemas.
Solution Types
The retro-fit kits can be fitted by anyone with a basic level of DIY knowledge, and will cut out a lot of noise. The recessed kits require a more skilled installation from a joiner, but make the sound insulation all but invisible. Both kits include a soundproofing seal to be placed around the door frame.
Deciding Factors
Decide if you want to soundproof yourself, or whether you are happy bringing in a professional. Your decision on how you attempt to soundproof your door will be driven by two factors. Firstly on how much hassle you want to go to in terms of joinery and secondly on how much you wish to spend. Next click on the button below to compare our solutions
Our Door Soundproofing Solutions: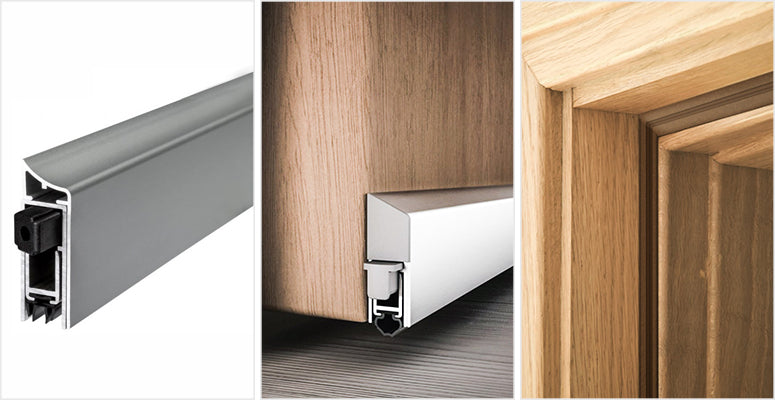 Retro-fit Acoustic Door Insulation Kit
DIY Solution to Insulating your existing door
A simple solution that anyone with a basic knowledge of DIY can install themselves. Provides a good level of soundproofing.
View Solution & Costs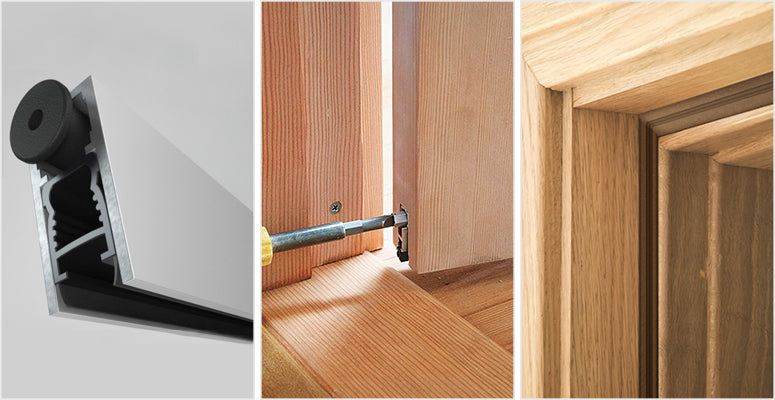 Recessed Acoustic Door Insulation
Superior solution to Insulating your existing door
Similar to the retro-fit kit, but hidden in the door itself. A superior look and feel, but requires a joiner to put in place.
View Solution & Costs
Contact our Team
If you need any help or guidance then just let us know.
Contact Us