Ceiling Soundproofing for Building Regulations Part E
Get Compliant with our Ceiling Soundproofing Solutions
If you need floor soundproofing that that works towards passing Part E of the Building Regulations, then we can help. Our team can provide advice on the UK soundproofing regulations and on our ceiling soundproofing products and solutions that can be used by both industry experts and non-experts in meeting regulation E requirements for newly constructed and renovated buildings.
For anyone building new homes, we can offer assistance and direction on soundproofing that can be applied to the Robust Details scheme, making it simpler to use the alternative to pre-completion sound testing needed to satisfy Part E of the Building Regulations.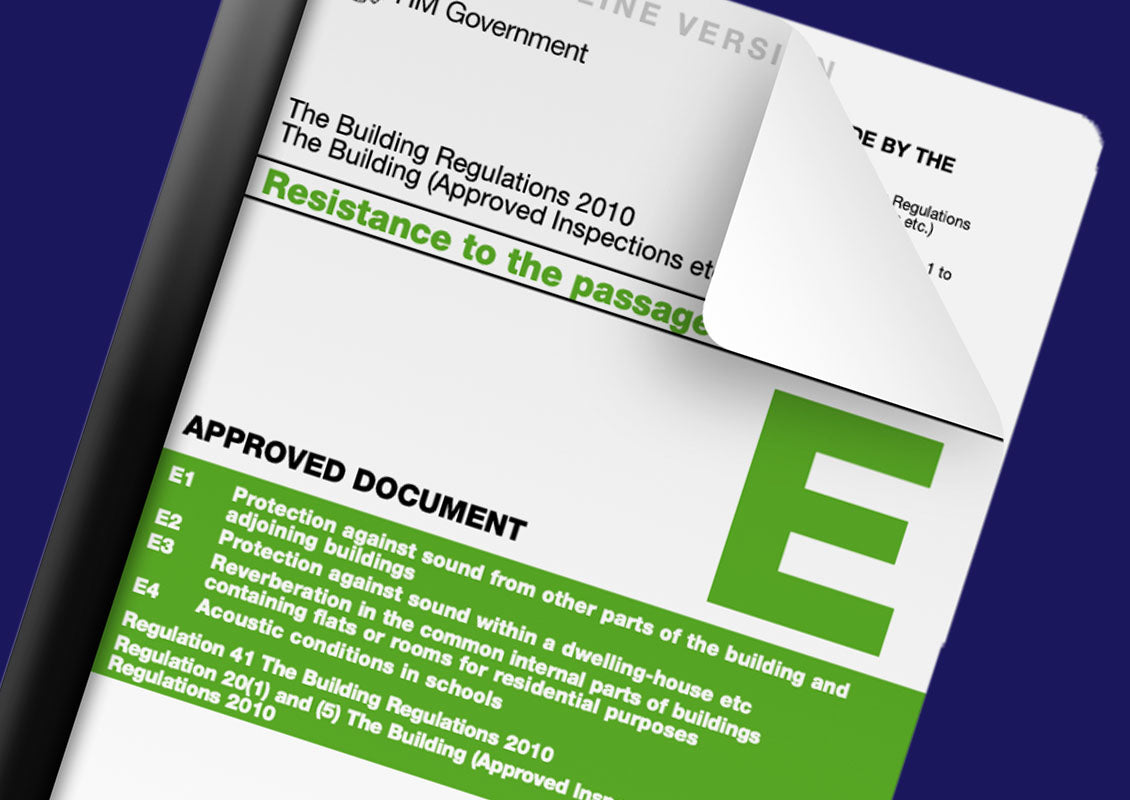 What are the Part E Soundproofing Regulations?
The government has implemented soundproofing regulations with the aim of reducing the impact of noise pollution. These standards are documented in the Approved Document-Part E of the Building Regulations "Resistance to the Passage of Sound", which was implemented in 2003. 
The overall goal of these soundproofing legislations is to enhance the acoustic insulation both between and within properties, such as hostels, hotels, and residential homes. The target to reach is a minimum airborne sound of 43 dB and an impact sound of below 64 dB for new builds and conversions. At SoundStop, we make complying Regulation E easier for customers just like you.
What is the Purpose of the Part E Legislations? 
Sound Privacy
To improve acoustics and therefore sound privacy between residential buildings.
Internal Partitions
To improve the sound reduction of internal walls and floors within the home.
Between Rooms
To improve the sound reduction between rooms and in common areas in hostels, hotels, residential homes, schools and hospitals etc.
Sound Performance
To re-address sound performance criteria, taking into account day-to-day low frequency sounds such as TV, Stereos, etc.
Want the Part E Approved Guide?
For more information on Building Regulations Part E, visit our Regulations E page that has more details and a copy of the regulations to download.
Find out more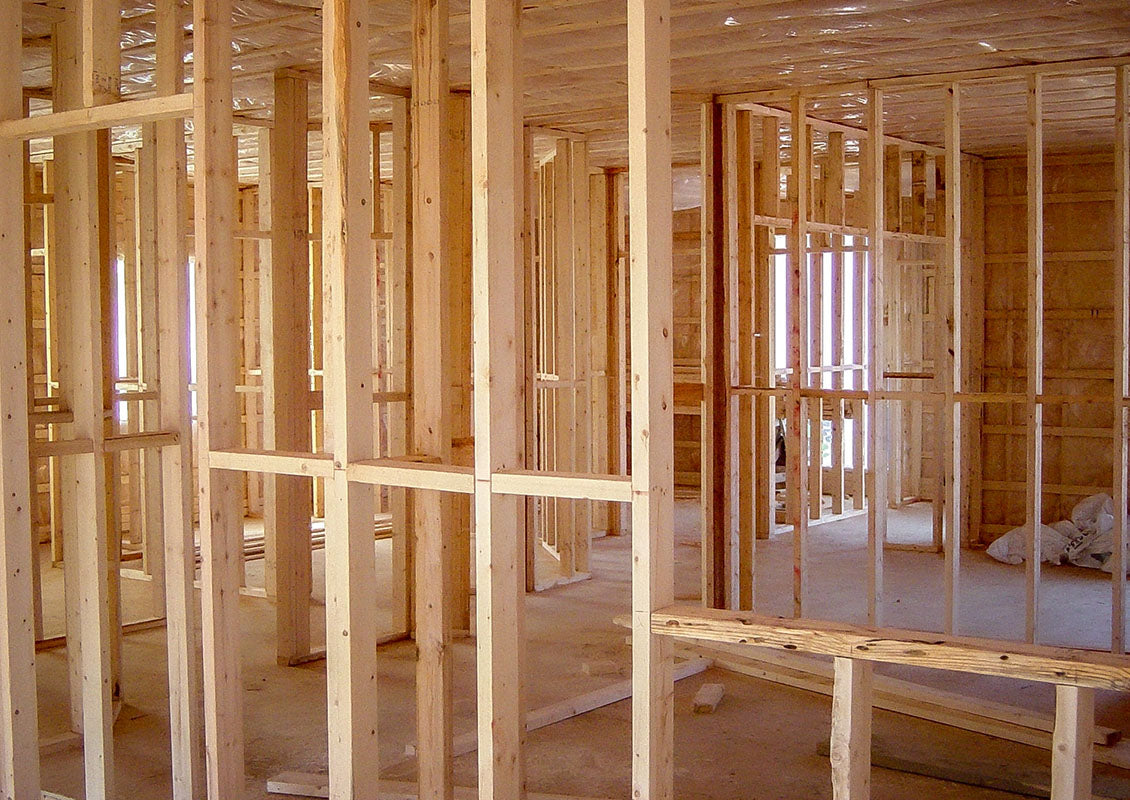 Soundproof a Ceiling to Regulation E Standard
The floor ceiling divide is usually the single biggest expense when soundproofing to regulation E standard. It is important to understand that regulation E soundproofing solutions can be achieved in a number of ways and the acoustic solution you ultimately choose may not just be driven by materials cost, but by ease of fitting and by floor ceiling height constraints. 
Our ceilings solutions can be used to soundproof a new or existing solid wall, such as a brick stairwell, party walls, and most other walls, with options to dictate the overall performance, depth gain and overall costs. 
Regulation E Soundproofing Solutions
Our wall soundproofing solutions exceed the acoustic performance of Regulation E, while also being user-friendly to install (even with limited access), cost-efficient, and space-saving. Every solution has an online calculator that provides precise costs for each option, and they have been rigorously tested by the respective manufacturers with accompanying test results.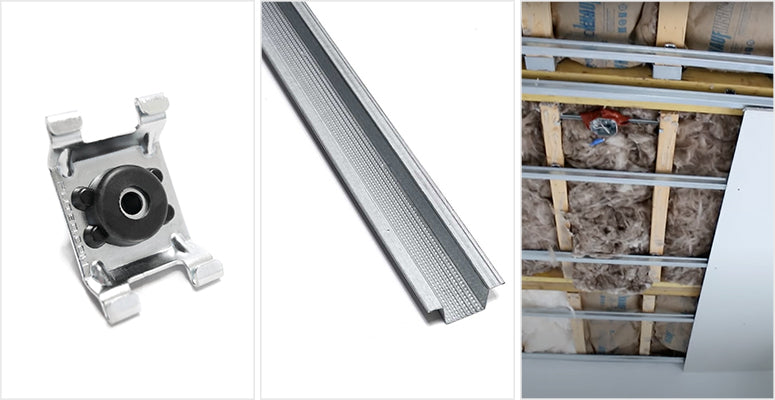 GenieClip Ceiling Solutions
This solution provides an impressive level of protection without being overly heavy, and can be upgraded for even greater performance. Easily installed by either a skilled DIYer or a professional, this is an ideal solution for achieving regulation compliance.
View Solution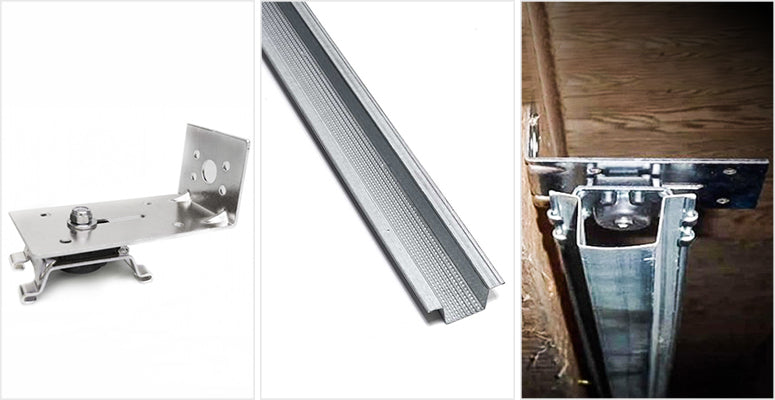 LB3 GenieClip Ceiling Solutions
Where Ceiling height loss is an issue we recommend the use of the GenieClip LB3 Ceiling system. It offers a high level of soundproofing, can be installed by a competent DIYer and has options to increase the soundproofing performance.
View Solution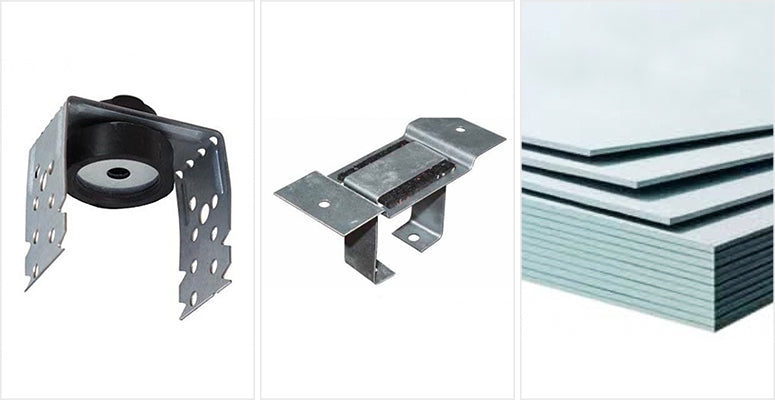 Acoustic Hanger Ceiling Solution
An excellent solution for those who wish to retain their existing ceiling, whilst cutting down considerably on the mess. Using a hanger or bracket system to create a 'floating-ceiling' that delivers a good level of soundproofing. We recommend someone with expert level DIY skills, or a professional, undertake the project.
View Solution
What are the Fire Ratings for Soundproofing Products?
The construction process requires utmost care to guarantee the safety of future inhabitants and although we can provide you with the fire rating of the materials we provide, we cannot assure the fire rating of the building or room after assembly. We suggest consulting an expert in fire safety for further information.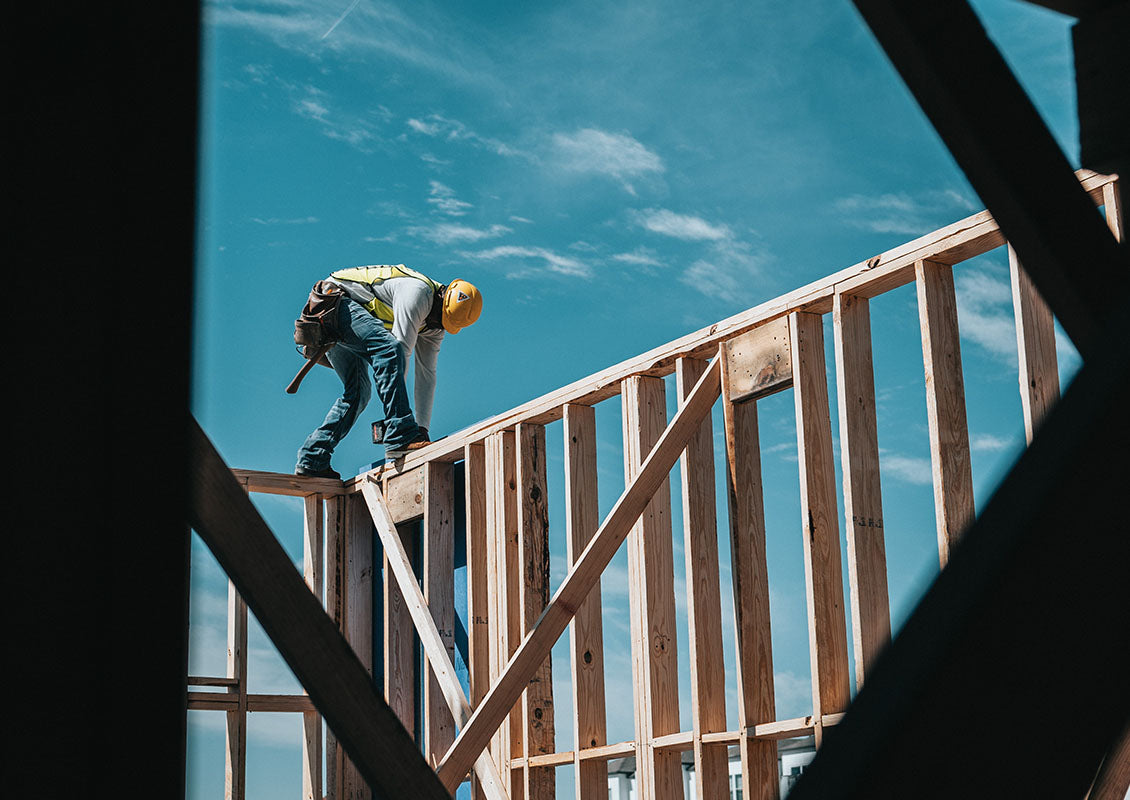 Looking for Guidance on Robust Details?
If you're building a new home or housing development then you can use the Robust Details scheme to avoid the uncertainties of pre-completion sound testing. We can guide you on the best soundproofing products and solutions that you can use to satisfy Part E of the Building Regulations. We also have a PDF download of the Robust Details Handbook for your easy reference.
Find out more
Contact our Team
If you need any help or guidance then just let us know.
Contact Us